Sarah Lee Guthrie and Johnny Irion
Live at the Mercury Lounge NYC September 17th, 2013.
It was birthday week. I had to come up big. I had been in a slump. I took Anne out to dinner at a great little East Village Bistro called Lucien. They have a picture of my old friend Bono with the owner on the wall facing us at our prime two-on-one-side table with fawning modelesque but not modelly hostess and waitress. That got the evening off to a great start. The cherry on top was the concert by Berkshires' Best. This couple's got chemistry, charisma and charm and as far as Sarah Lee and Johnny go they got plenty of that too. Anne, my wife and subject of the birthday week hullabaloo, and I met Johnny at his solo show at Jim Benson's "The Mission" in Pittsfield, MA a few years back.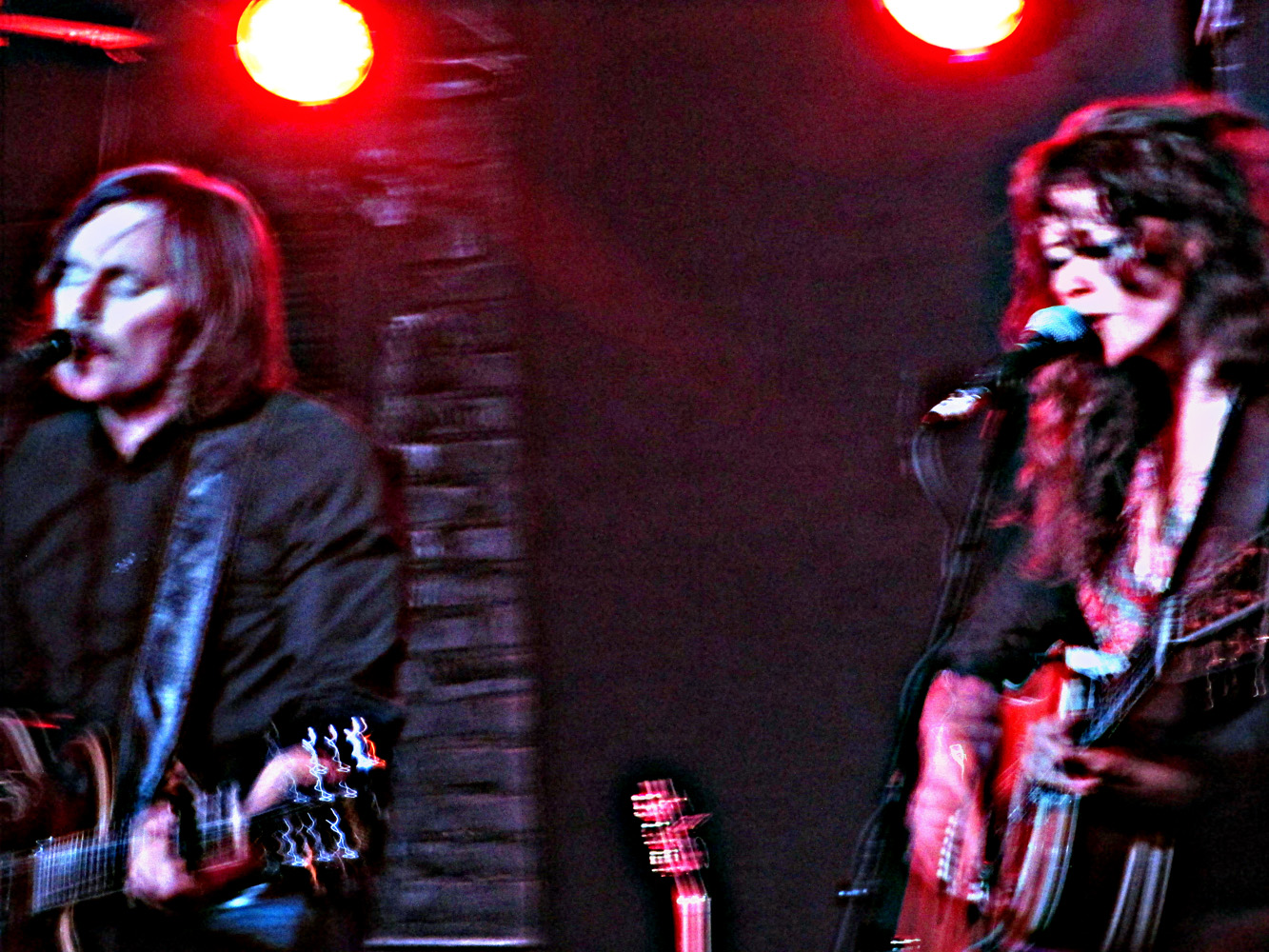 He plays from the heart via the soul. He's a real throwback player with modern sensibilities. Sarah's got the genes, not those little Daisy Dukes that she wears on the back cover of their new album Wassaic Way that now people are apparently calling "Sarah Lees" but THOSE genes. She's a real kindred spirit with the voice of an angel and a knowing smile to match her musical comfort food: real nice and simply prepared but tasty as heck. Sarah is the epitome of someone who comes from greatness and delivers the goods. She carries on the Guthrie tradition and wears it well.
So one great couple went to see another great couple and boy did their show please my lady. Dancing, swaying and singin' along we had the best time we've had at a concert in a long time. Their music needs to be heard live to be truly appreciated. Sarah's song about the hurricane ("Hurricane Window") was preceded by her talk about the tune "City of New Orleans" which was a big hit for her father. It was written by Steve Goodman who played it for Arlo in a bar in Chicago and then persuaded him to put it on his next album. She also told us about how Woody would have loved that the extended family sings together at their yearly show in the city. She's got the storyteller in her for sure and the Okemah twang is obviously in there somewhere. Her voice is a sweet one which we first discovered when hearing their tune "Lilacs" for the first time. That great song showcases her wonderful talents and her role as the latest Guthrie ambassador of the Berkshires or the Cultural Corridor as it is now called. In that most definitive performance of "When the Lilacs are in Bloom" her voice is all Western Mass rolling hills lilt. (See their video from their "Folksongs" DVD/CD 2008)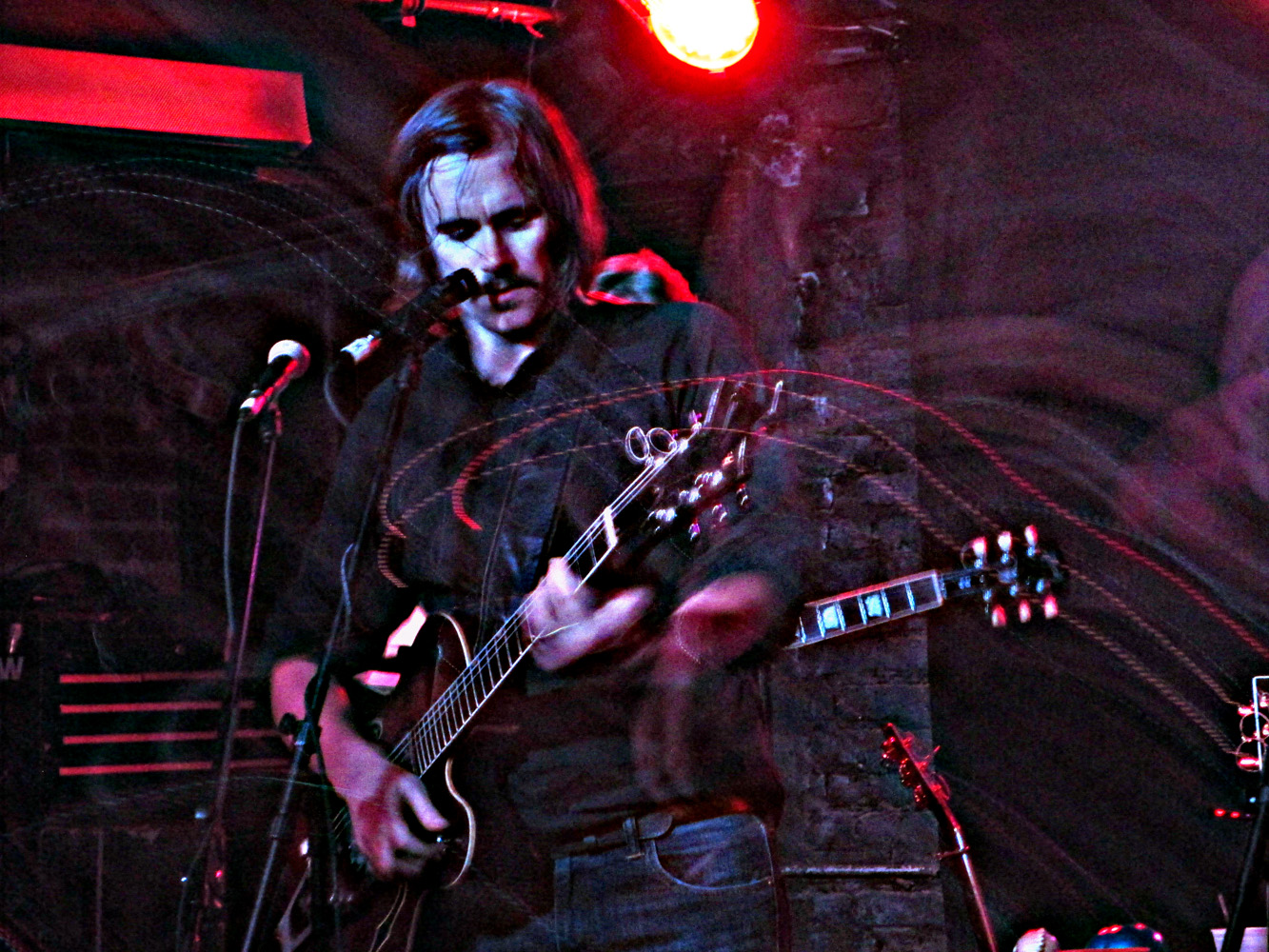 To describe Johnny on stage and aurally I'd say he is a combination of Tom Petty and George Harrison, not Bad Company. OK throw in Mick Ralphs too because he can sure play that signature Gretsch (Nashville minus the pickguard) guitar like it was attached to his body and merely an extension of his multifaceted musical mind. So "9 out of 10 times", "Not Feeling it" and "Chairman Meow" were all memorable songs well played by a cracker jack backup band and faithfully rendered through Mercury's flawless sound system. When we left we had a renewed interest in giving their new CD/LP (there's vinyl if you want it) Wassaic Way more spins at home. Produced by Jeff Tweedy and Patrick Sansone of Wilco and on S&J's own Route 8 Records the disc sparkles and shows this dynamic duo off but does get a little soupy here and there. I am not against double tracking vocals but these beautiful clear voices, from such expressive wonderful musicians does not need such treatment, well 9 out of 10 times maybe but not always.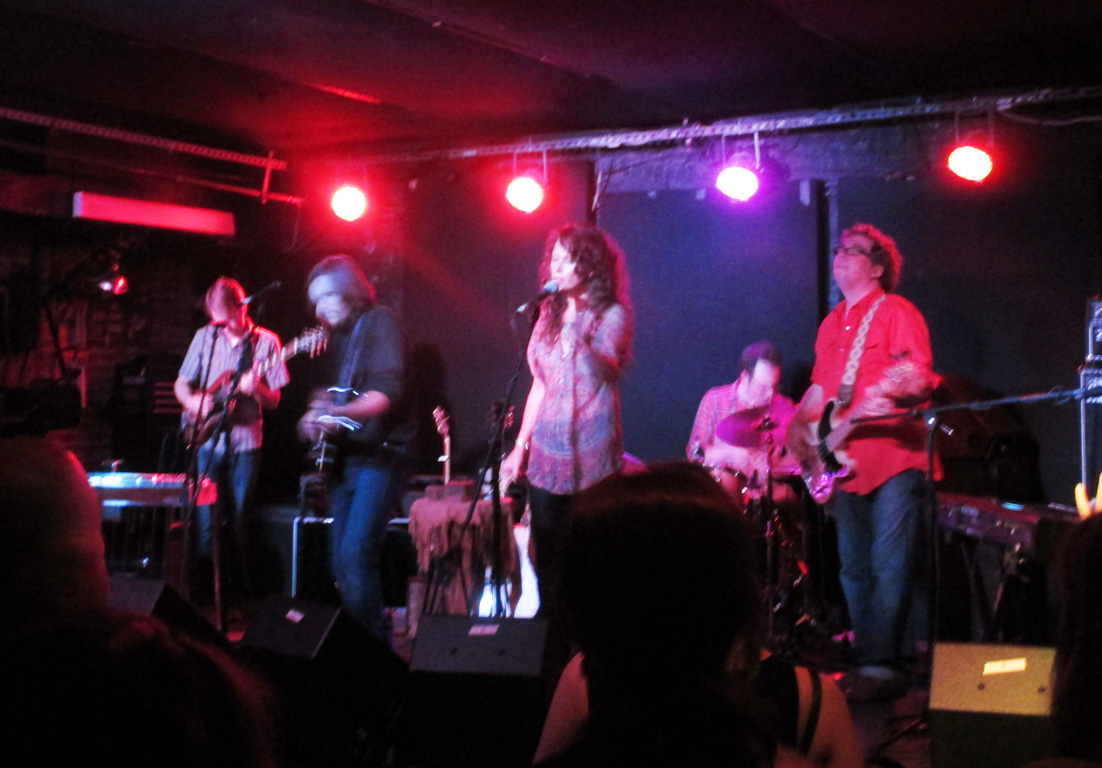 We were pleased at how much we loved this show. The live show is where they make it all happen. You feel the things they are singing about are important. They give it their all and never for a moment is there a lull. They vary the tempo bringing you up and then letting you down easy and then bringing you up again. Their song writing is inventive and unlike so many artists today they haven't forgotten how to craft compelling bridges and choruses around intriguing verses. You can feel that they genuinely enjoy what they're doing up there taking the listener on various rides throughout the set, each song setting a different mood, time and place. They're building on a growing repertoire and there is a feeling of more to come on the horizon.
I was actually going to ask Johnny to play Happy Birthday for Anne but then I remembered that for Jim's birthday the night we met Johnny he did it in E and when he came back to talk to us after the show I told him honestly that it was a great show but gave him one little note "Happy Birthday's in C not in E… you should play it in C!" Anne gave me a look and we all laughed. He's light, he ain't heavy, he's my brother or at least that's how he makes you feel. Johnny is so on his way to the Big Time that I now officially hereby retract my statement. Go Johnny, Go Johnny go go go…Play Happy Birthday in E.
Go to see them and then buy the record. That's the ticket and not too pricey at $15 for either. They're on tour now. You'll thank me.